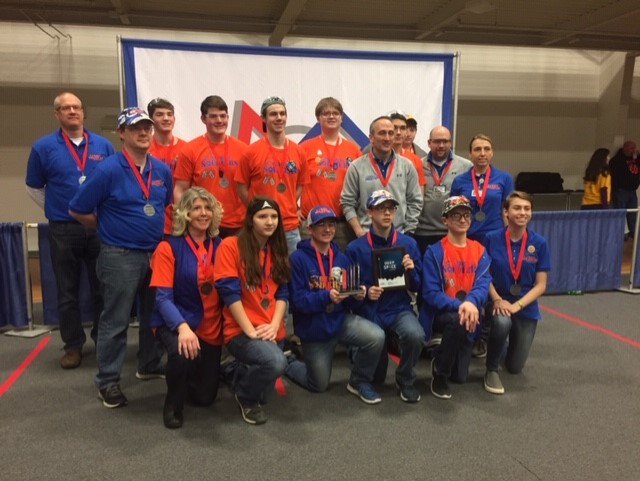 Our team began with a vision to provide an extra-curricular outlet for our high school students to challenge them in STEM fields. In July of 2018, a group of mentors met to organize and establish the team. In our first season, 13 students joined  and together with the support of our sponsors, parents, and Rookie grants from the state of Michigan the Cyber Soldiers were finalists in both of our district events and qualified for both the Michigan State and Championship competition in Detroit.
While the competition season of our second year was cut short due to COVID-19, we still worked hard for our build season and learned from the process. For our first year, we essentially followed a robot creation template created by Team 118, the Robonauts, every year known as the Everybot. In the 2020 season, we created our first completely original robot. This helped our team learn the design process of the robot-something we did not fully experience in our first year. In Kettering district competition-one of the only competitions that happened that year-we made it out of the qualification rounds and ranked twelfth out of all the teams in qualification.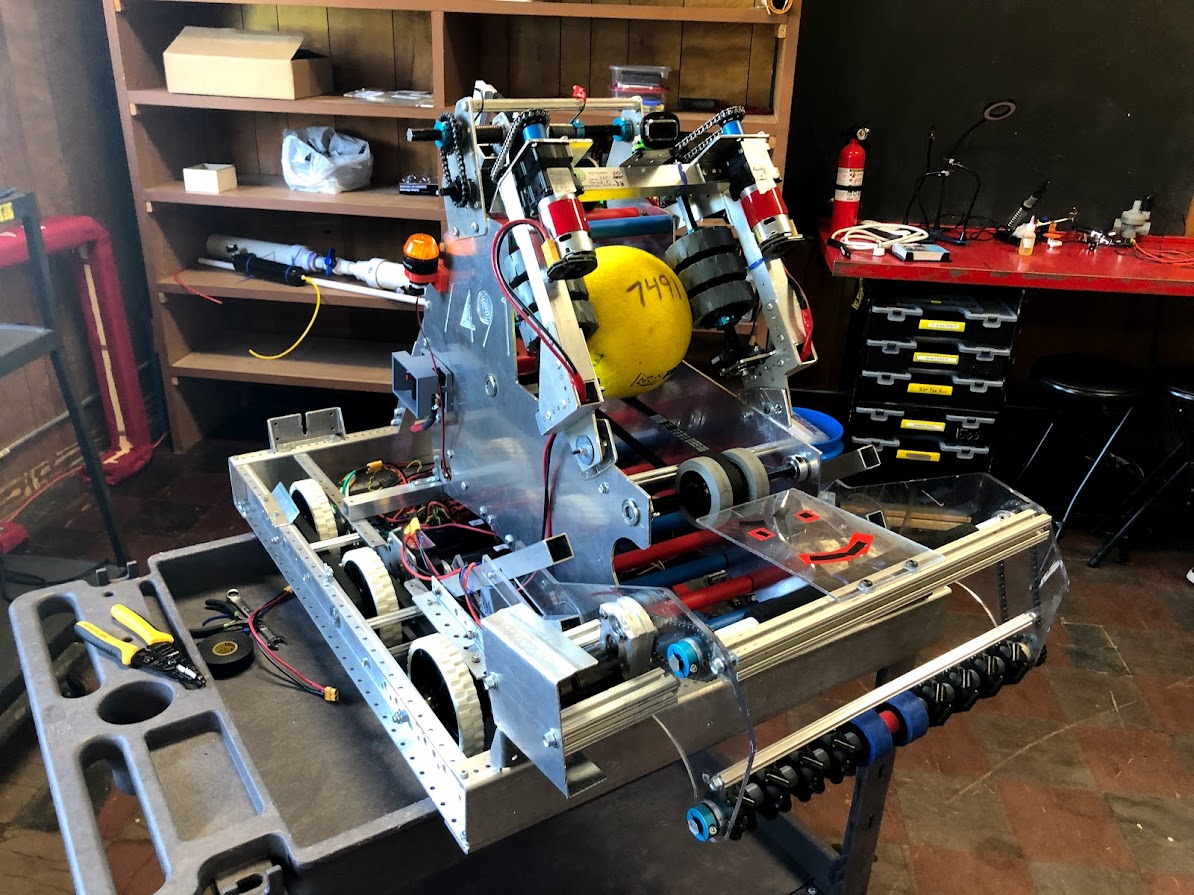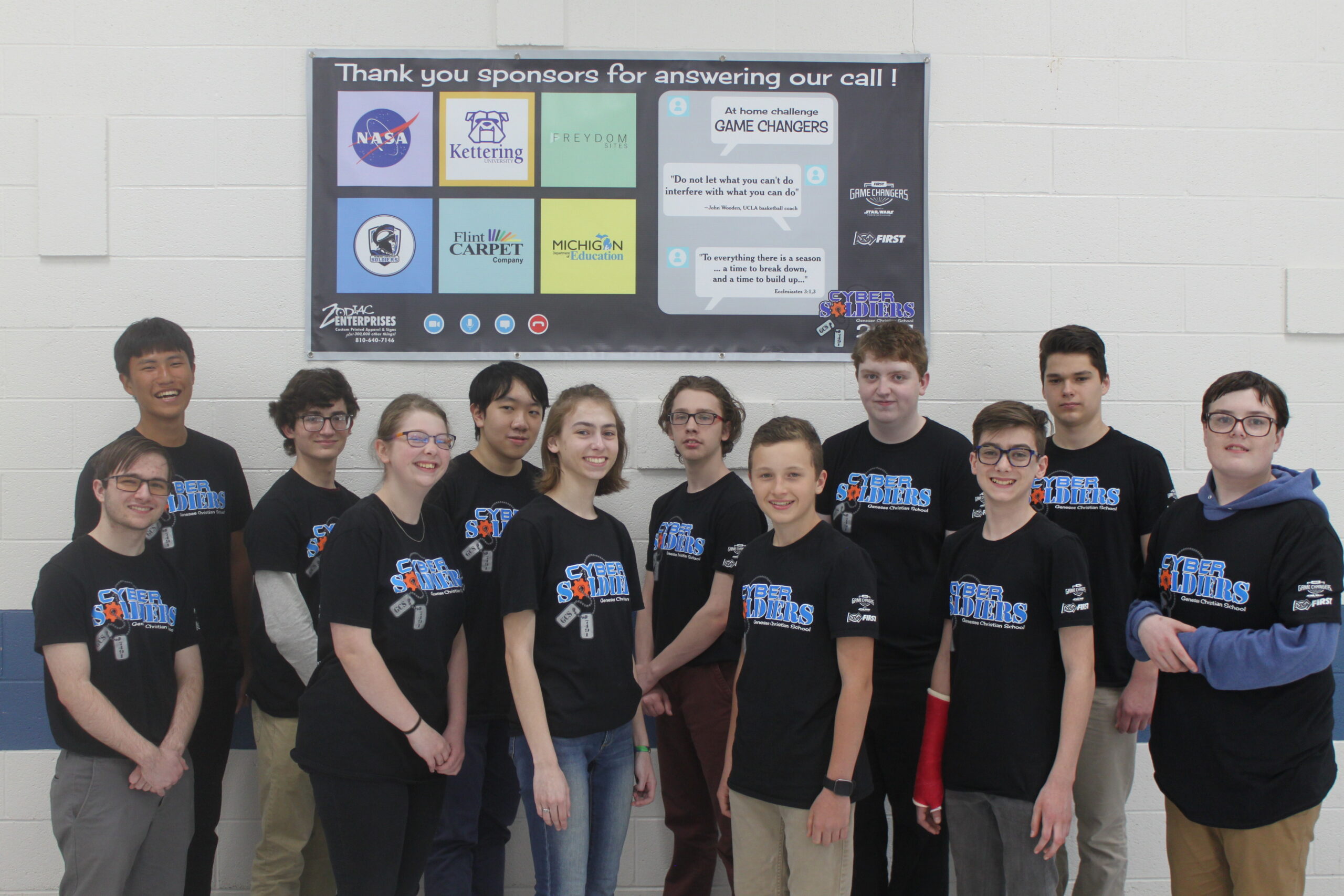 The 2021 season was incredibly different due to COVID-19. While the 2020 year lacked a competition season, the 2021 year's competitions were designed to use the same robot from the 2020 year. But there were still no in person competitions-instead, FIRST designed certain challenges. Of these challenges, we participated in Game Design and the At-Home Challenges. For Game Design, we designed a hypothetical FIRST game called Shape Shifters, based on children's block matching games. In the At-Home Challenges, we ranked third out of the group we were placed in, the Nitrogen Group.
2022 called for Rapid React. This was a return to the "normal" season structure. The Cyber Soldiers returned to building at Kettering's First Center and competed in Kettering week 2 and Lakeview district events finishing as the 6th alliance captain in both. Although our competition season ended sooner then we had hoped, the build advancements propelled us forward. We started the season with the goal to build on our vision processing. That goal was met by the application of a lime light to guide our turret. We applied this before our second district event and increased our scoring by 40%. Following each competition we continued to advance our build. Following week 2 we improved to climb to the high bar, after week 5 we ascended to the traversal. These iterations left our team "Charged Up" for the 2023 season!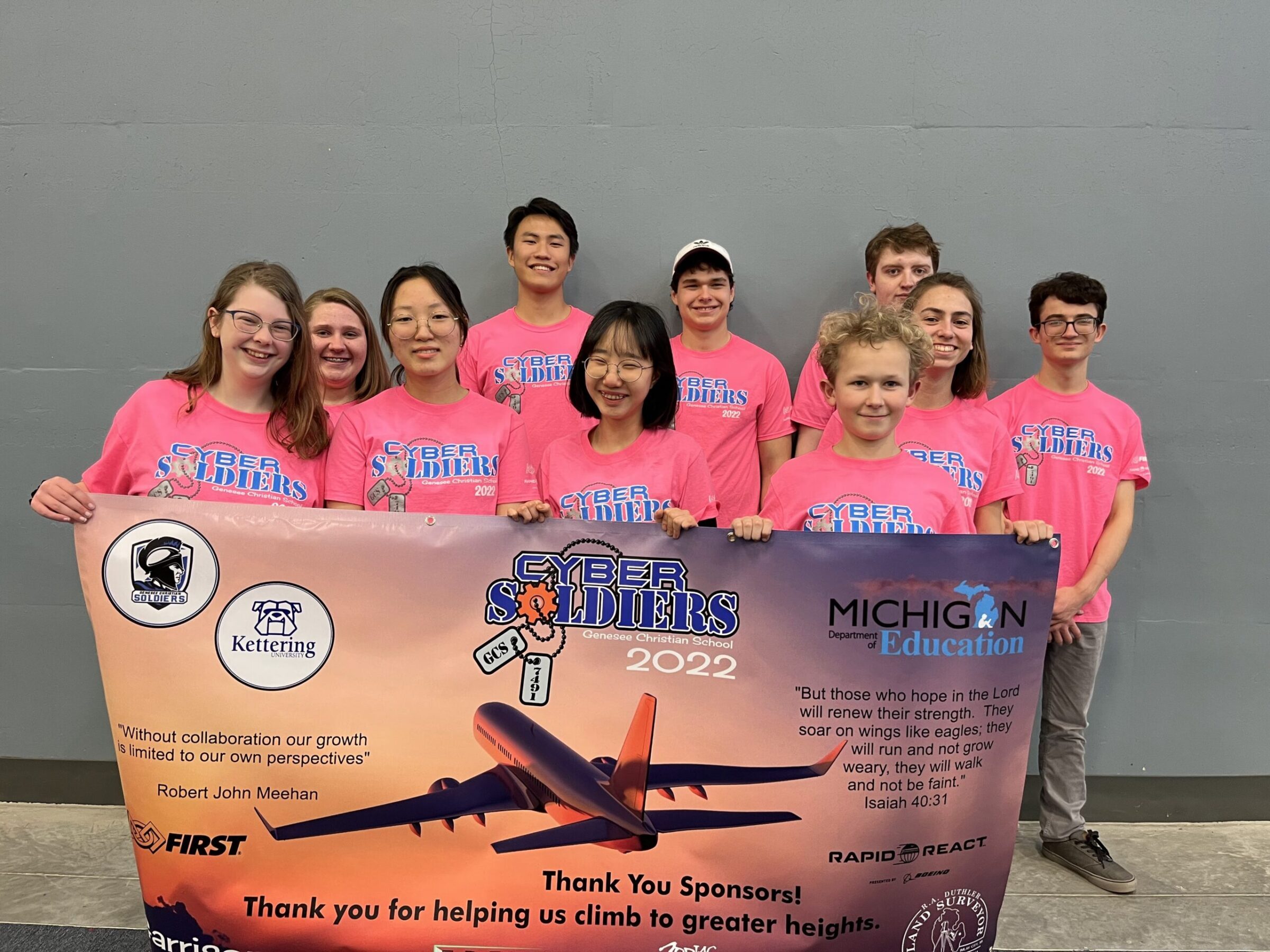 Throughout all of these seasons, our mentors have been here to guide and direct us through the entire FIRST process, from build to competition.
Would you be willing to join the alliance?
FIRST Robotics is an amazing opportunity for students take a hands on approach to resolving tomorrows challenges. That opportunity demands a lot of resources. Our annual budget is supplied by corporate sponsors, fundraising, student fees, and generous donations by friends and family. If you are able and willing to support our team, please email [email protected].