We have completed 3 weeks of the build season and have accomplished a major milestone. Our team has built our first custom chassis! We used OnShape to CAD the side rails and pan and used the CNC machine to manufacture the pan and the mill to drill the holes in the side rails. On Saturday is all came together and our students assembled the chassis and mounted the swerve drive modules.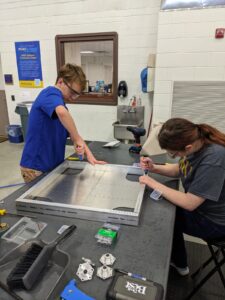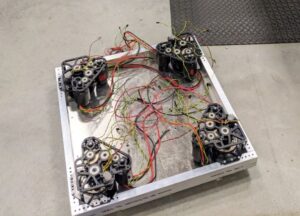 2023 Season is Charged Up Game Reveal
The first Saturday of January and robotics build season begins. We spent Saturday review the video release and digging into the Game Manual. Our focus for the afternoon was how points are scored, how to earn ranking points, and what our build priorities should be for Charge Up.
The initial impression of the game is "sneaky simple". On the initial look it seems too easy. Which likely means there are complexities we have not yet discovered. Monday starts the discovery of what we don't know!
2023 Season is "Charged Up"
Our preseason activities include recruiting new students, building on skillsets of previous years, and preparing material for build season. We know these weeks will go by quickly and what can be done in preparation will make the build season that much better.